Get wide range of products like Frozen Green Vegetables, Frozen Beans, Pulses, Spices, Black Rice etc, by dealing with Indus Organics World.
Frozen Mixed Vegetables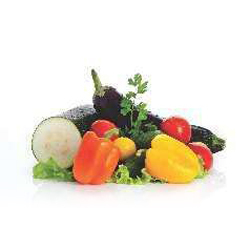 Frozen Mixed Vegetables
We are well known in this industry for making and supplying a pure and fresh Frozen Mixed Vegetables. These vegetables are purely cultivated and then washed to ensure their freshness. They help to lower cholesterol by carrying it out of body. They are beneficial for your eyes due to presence of vitamin A that gives nutrients for your eyes. These vegetables help to fight free radicals due to their antioxidant properties. Frozen Mixed Vegetables are packed in crates to ensure their freshness and safe delivery.
Features:
Rich source of calcium and phosphorus
Boost immune system
Low in calories and fat